VKLAL HARI PHASE I is a brilliantly planned residential project located in Borivali. The exquisite and spacious flats in VKLAL HARI PHASE I have been thoughtfully designed to maximize your style quotient and comfort. This upcoming project by V. K. Lalco Group evokes a sense of chic and smart living.

All apartments in VKLAL HARI PHASE I boast large windows in the living areas, bedrooms, and kitchens providing splendid natural light throughout the flat. Each apartment provides plenty of space for living, working, cooking, sleeping, and dining. You are sure to impress your family and guests with spacious and well-designed living and dining areas. Below are a few reasons why a 1 BHK flat at VKLAL HARI PHASE I is the best choice for you.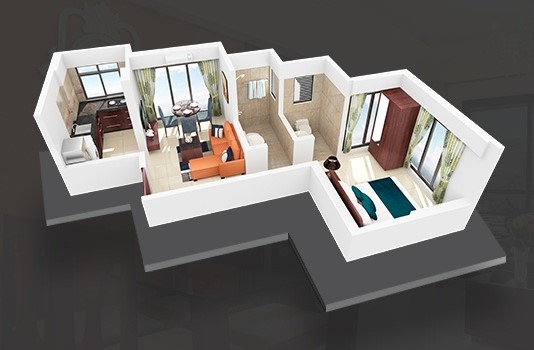 Health and Safety:
Not only has purchasing a home has been a historically good investment, but it also solves many concerns related to the safety, hygiene, health, and security of your family. The current situation of Covid-19, has made us realize that having a home in a clean and secure environment is of utmost importance. With a maximum of 5 1BHK flats per floor and 2 elevators, VKLAL HARI PHASE I ensures social distancing and avoids cramping of space. It is embellished with state-of-the-art amenities such as a beautiful entrance lobby, a vigilant security system, an intercom facility, and many others along with the much needed 24 hour water and electricity supply.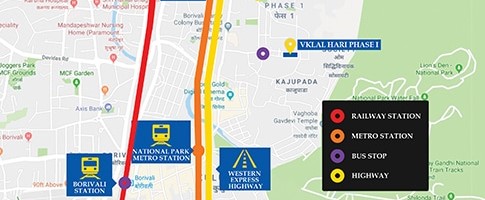 Location:
You should buy a property with an eye towards the future. The location you choose should not only be the one you are happy to live in now, but also, you should see a high chance of improvement in the next few years and even decades. Borivali has been in the thick of urban development in recent years, making it one of the most preferred locations in suburbs. Property prices in Borivali have risen significantly in the past decade and are expected to continue to rise over the next decade.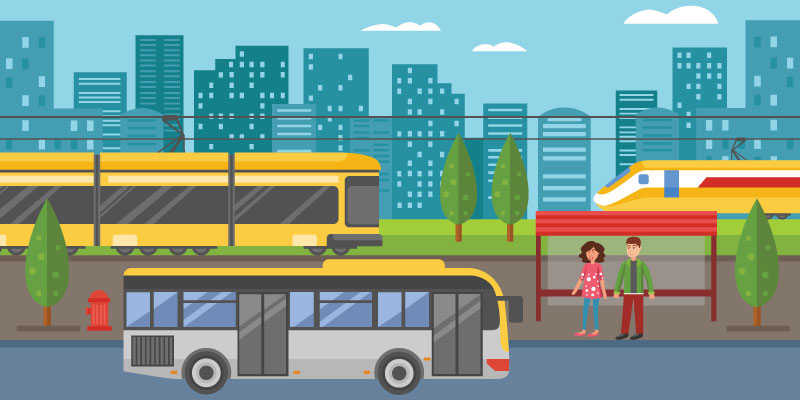 Connectivity:
Connectivity plays a major role in the decision-making process while buying a home. A well-connected location with various modes of transportation alternatives is the ideal place for you to buy a home. Borivali is one of the most convenient and well-located suburbs. It offers some of the best value for money apartments in the greater Mumbai area. Borivali has a major railway station as well as an easy connection to the Western Express Highway. Also, connectivity is set to increase with two metro lines that will pass through Borivali, Mumbai Metro Line 2 and Mumbai Metro Line 7. Local buses run throughout the day and the bus stop is less than a 1 minute walk from VKLAL HARI PHASE I.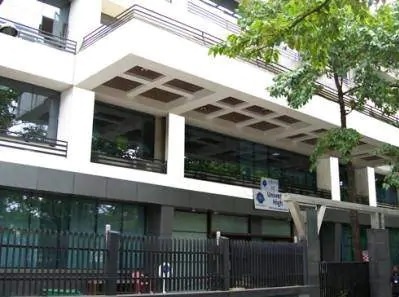 Recreational Facilities:
VKLAL HARI PHASE I is surrounded by various recreational facilities such as restaurants, shopping malls, etc. Reputed schools like Universal High School and Chogle High School; quality healthcare providers like Ashok Hospital and Centenary Hospital are in close vicinity of the project.
A Project By:
V. K. Lalco Group has successfully built a strong reputation in the construction industry since 1958. It has provided premium residential and commercial projects not only in Mumbai but also in, Lonavala, Pune, and Bangalore. Throughout the years, V. K. Lalco Group has only been exceeding expectations, but not your budget. Focusing on high-quality construction, all the construction materials used are of the highest grade. Experience the comfortable world of V. K. Lalco Group, from the mesmerizing views of the city and nature to extravagant the lifestyle. We build homes that you have always imagined in your dreams.