Many people have a dream of buying their own home. However, the exorbitant prices of flats in Mumbai prove to be a very big hurdle in buying one. Thankfully the housing finance and home loan sector in India is quite well-developed. One can now easily apply for home loans and fulfill their dream of buying a flat in Dahisar or Borivali, two of the best places in Mumbai.

We at V. K. Lalco Group, believe in building dream homes for you. To help you buy one, we bring to you all the information about Home Loans that you need to know:
A home loan is a simple financing solution that you can avail to buy a home with ease. It is offered by various financial institutions like banks and housing finance companies. Here the flat you are purchasing serves as the collateral.

Home loan interest rates can be either fixed or flexible. The loan needs to be repaid over the pre-decided tenure in the form of Equated Monthly Installments (EMI). EMI is calculated on the basis of the rate of interest, loan amount, and the loan repayment tenure and includes both the Principal amount as well as the Interest amount.
Many lenders require 10-20% of the home's purchase price as a down payment while they finance the rest 80-90%. The total financed amount can also include registration, transfer, and stamp duty charges.
But before you start the home loan process, you must determine your eligibility to avail of a home loan. Your eligibility mainly depends on your repaying capacity which is based on your monthly income. It also depends on your credit score, current debt obligations, employment status, and age. You can use this sample home loan eligibility calculator to get a sense of the size of loan you are eligible and for how many years you can borrow the loan for. This will give you an idea as to what your monthly payments would be for your EMI. When buying a home, your sales person should be able to guide you along this process. At V. K. Lalco Group, our sales team has contacts with many institutions to make sure you get the best possible home loan with the lowest interest rate you are eligible for.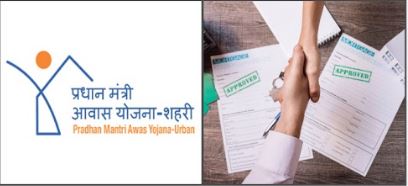 Once your eligibility is confirmed, you need to follow a simple step-by-step procedure to apply for the loan. The steps may slightly differ but will mostly include: filling the application form (online or offline) and providing the required documents such as the latest salary slips and documents of the property. After the documents are processed and verified, you will receive the sanction letter which will include all the terms and conditions of the loan. You will then have to pay a one-time fee after which the lender will perform few legal and technical checks of the property. As everything gets approved, you will receive the final loan agreement and the lender will then disburse the loan as per the terms.
It is indeed a favorable time to apply for a home loan as the rates are at historical lows. Not just that, home loans are now much more affordable with assistance from the Pradhan Mantri Awas Yojana (PMAY) for first-time homeowners. You can avail several benefits such as part-prepayment and foreclosure facility, flexible tenure , minimal documentation, tax savings under Section 80C, etc.
We will discuss the details of all of these benefits in our next blog. Be sure to check back in two weeks for an update.
Come. Pay a visit to our property at VKLAL Vishnu Phase I in Dahisar. We are sure you will love it and we will be happy to assist you and make your home buying dream a reality.
So now, what's stopping you from buying your dream home?