Each of us wishes for our own home, a warm love nest in which our family may dwell peacefully for years to come. It's easier to fantasize about such a dream home, but finding one and, more crucially, financing it is considerably more challenging. Homeownership is a major financial decision that entails making significant financial commitments over a long period of time.

As a sense, it is something that should be given a great deal of consideration and properly planned.
Yes, the task of purchasing a home can be quite frightening, it's tempting to either take the first place that fits your budget or stick with renting. To avoid future pitfalls, it is essential that you take necessary precautions to protect yourself while during and after the acquisition. Before closing the purchase, proper consideration should be paid to and certain items that must be carefully adhered to by every potential house buyer: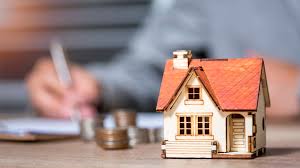 Always evaluate your requirements and develop a strategy for the future :
You must carefully consider the factors on which you will make your selection about the location in which you desire to purchase a home. The importance of paying attention to the locality and its potential for future growth should be the most important factors to take into consideration. Dahisar east is beginning to develop as a result of the upcoming new projects and metro. You should search for the area's historic price trend (per square foot), since this will give you a good indication of the overall return on your real estate investment. Other things to consider include a family-friendly community with well-developed social and physical infrastructure, proximity to nature, transportation options for simple access, and future expansion possibilities.
Authenticate the credentials of the developer :
Always ask about the developer's track record and reputation, as well as his previous and current projects. Choosing a reputable and experienced developer in that location with a proven track record of project execution is always a wise financial option. Homebuyers should also consider the quality of the building materials used in the proposed project, as well as the developer's commitment to completing projects according to the authorized plan and within the legal framework. Invest in a company like V. K. Lalco Group (VKL), which was incorporated in 1958 and has invested decades of great training in real estate.
Review the layout plans for the proposed project:
Scrutinize the layout blueprints carefully to ensure that the project layout includes all that was promised. The majority of homebuyers prefer projects that provide basic amenities. Check if the facilities provided meet the demands of all members of your family, and, more significantly, if the builder has a solid record for delivering on what is promised. VKLAL Vishnu Phase I in Dahisar East is a beautiful idea with a clever layout of 1 bhk units.
Holding a high resale value is key.
Before you invest in or purchase a property, you should research about resale value. When purchasing a home, consumers never consider the resale value. They make the mistake of focusing exclusively on a desirable location or the property's budget. If you pick the wrong property or location, your future sales price may always be lower than the other properties in the area. If you invest in an under construction project, you have a decent possibility of getting a good resale value because most of these properties are constructed in developing regions, thus your chances of getting a good resale value are higher.
Analyze Your Current Financial Situation:
Your budget is determined by your present financial status, so consider your short- and long-term financial and lifestyle objectives, such as having children and being able to relocate for work. You must constantly consider your wage or income when purchasing a property. Consolidate your accounts and determine how much money you can come up with for a down payment on a home. Remember that the larger your down payment, the lower your EMI and the less stress you'll have on your monthly budget. However, don't use money set up for retirement or other important goals like your child's school or marriage to increase the down payment amount. You also need to assess how much loan you are eligible for. You should also determine how much of a loan you are eligible for. If you want to invest in a new property in Dahisar, you may obtain large 1 BHKS Flats within your budget. Also, because Dahisar East is a developing area, the flats in the new upcoming project are immense and spacious, and they are located near nature.
Eligibility for a Loan:
Your eligibility for a home loan is evaluated by your repayment ability, income, previous loans or obligations, and age. The lending institution or bank provides online services such as a Home loan eligibility calculator to determine a borrower's creditworthiness. The maximum loan amount that can be approved varies per bank, as do the qualifying requirements, which may differ depending on bank or RBI rules. As house loan rates rise, a borrower's loan eligibility becomes more stringent.
Buying a home is a major investment that typically entails a long-term financial commitment; as a result, it is always wise to use extreme caution when investing in real estate, particularly when investing in the appropriate property.
V. K. Lalco Group is one of the top builders in Dahisar and Borivali, offering some of the greatest under construction flats in Mumbai.
VKLAL VISHNU PHASE I in Dahisar and VKLAL HARI PHASE I in Borivali, provides the advantages of a fast-developing neighborhood to its residents.