Store Front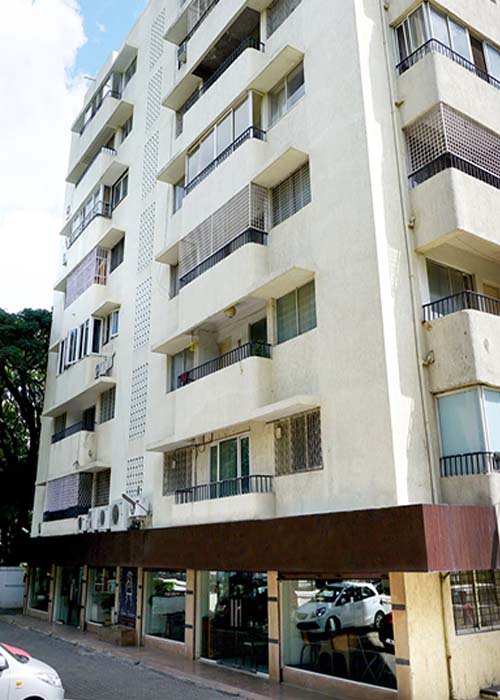 Project Details
Location:
Sir C. V. Raman Road, RMV Extension, Sadashivanagar Bangalore 560 080
Project Description
This beautiful store front is strategically located in Sadashivanagar, one of the most prestigious and talked about areas in Bangalore under a residential building called Varsha Apartment. The fully windowed 96 foot store front is fully visible from RMV Extension, a major roadway just off of Mekri Circle. This residential area continues to grow and has been only benefited from the relocation of Bangalore's airport to the North of the city. Parking is available around the store and it is easily accessible off one of Bangalore's main roadways.
Person
Contact
Email
Sales Office 1
86574 43652
sales@vklalco.com
Sales Office 2
86574 43653
sales@vklalco.com
Nikhil
75067 12268
nikhil.hiranandani@vklalco.com
Ajit
75067 12267
ajit.negi@vklalco.com
Size Details
POSSIBLE CARPET AREAS
Area Available
SQ. FT.
SQ. MT.
Total Ground Floor
2,423.95
225.19
West Side
1,276.72
118.61
East Side
1,147.23
106.58
Amenities
24 Hours water supply & Electricity
Pantry facility
Cassette AC
Disclaimer
Renderings, floor plans, images and measurements are approximate and are for illustrative purposes only. While we do not doubt the floor plans accuracy, we make no guarantee, warranty or representation as to the accuracy and completeness of the floor plan. You or your advisors should conduct a careful, independent investigation of the property to determine to your satisfaction as to the suitability of the property for your space requirements. Nothing in this website constitutes any agreement or offer for sale, rent or transfer of any property.